Our Featured Performer for October will be A²TV!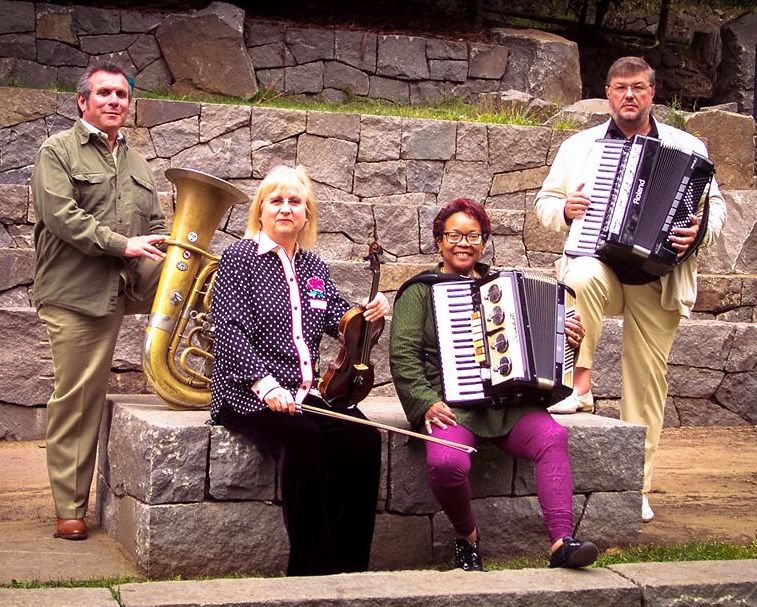 A²TV is an unusual quartet of two Accordions, a Tuba, and a Violin that plays music that is both familiar yet unexpected.
It combines considerable classical training with an elegant sense of fun, and а style where the sound of a 100 year old violin effortlessly blends with an electronic V-Accordion.
A²TV was most recently heard as one of the featured performers at the 2015 Cotati Accordion Festival.
Our programs are always open to the public!