Gail Gardetto Campanella with duet partner Lynn Ewing, will be our featured entertainment for March!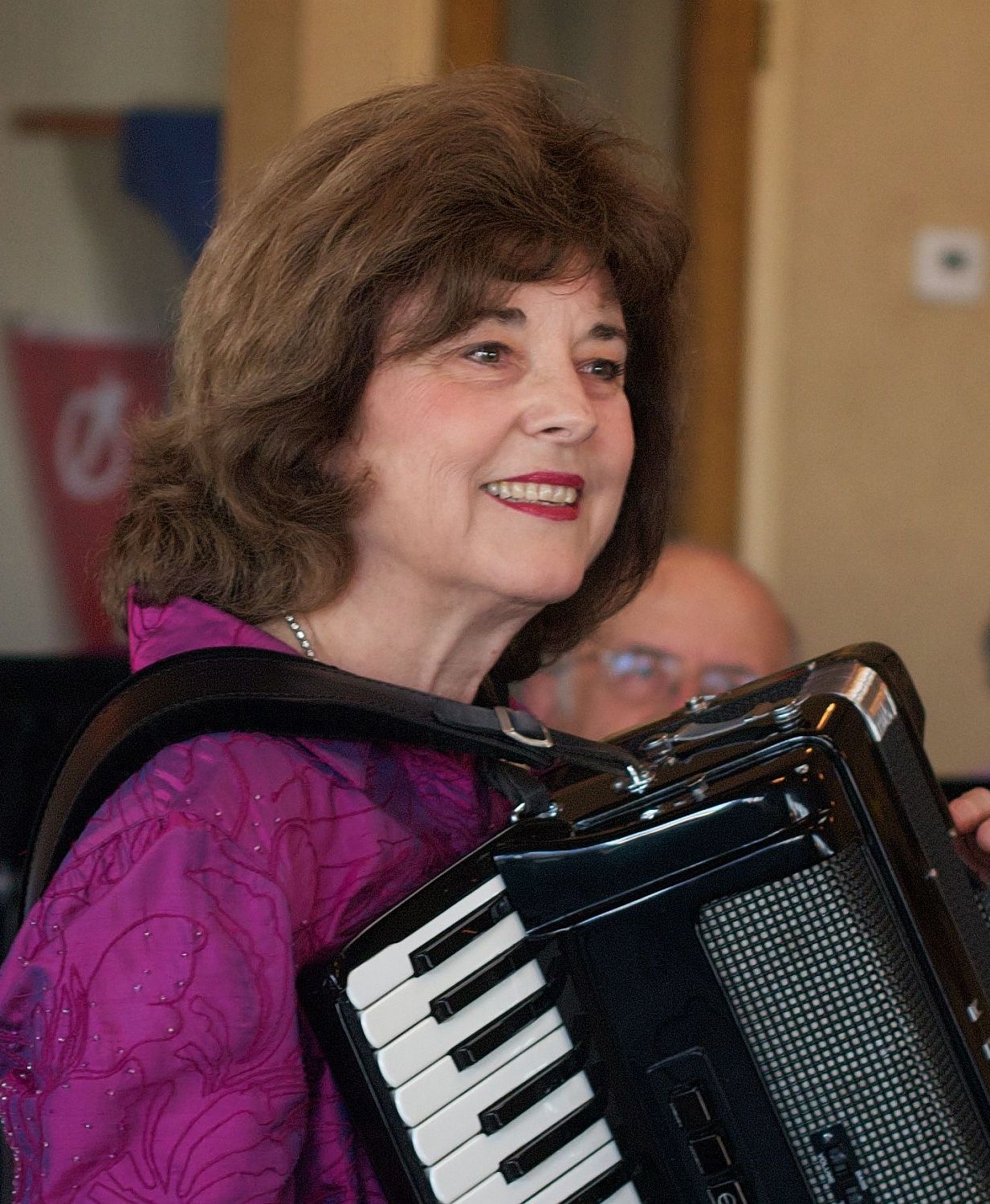 Growing up in a large Italian family in northeastern Colorado,
Gail Campanella's
interest in music naturally led her to the only musical instrument in their home - her mother's old accordion. Gail started lessons at the age of 10, and by 14, was teaching in her local community.
As a testament to her dedication and love for the instrument, each month Gail made the 80-mile train trip to Denver to study with Anthony Pennetti and play in his accordion orchestra. In college, Gail majored in piano, but continued studying classical accordion and has made a career as a music educator, certified in the Orff and Kodaly methods of music education.
Presently Gail is a member of the Los Angeles Accordionaires Orchestra, teaches private accordion and piano lessons and maintains an active national performance schedule on both accordion and piano. We are delighted that Gail has traveled up from Santa Barbara to play for us!
Gail will be joined on stage, in duet, by our own club president and San Francisco Accordion Club activist
Lynn Ewing
!
Please note
that we now meet at the
Chetcuti Community Room
in Millbrae. Please see the
Directions
page for directions to the new location.
Our programs are always open to the public!