Everyone is invited to attend a Celebration of the 26th Anniversary of the San Francisco Accordion Club and Tribute to Founding Member Jim Holliday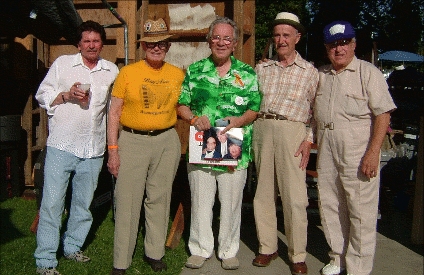 The San Francisco Accordion Club was founded in 1990 by five men whose love of the accordion brought them together at the footsteps of the San Francisco City Hall and bound them together ever since. These men, pictured above left to right, are Dominic Palmisano, Jim Holliday, Lou Soper, Rusty Bartoli and Walter Traverso. Sadly, only Dominic Palmisano is still with us, but their vision continues on as we celebrate our 26th year!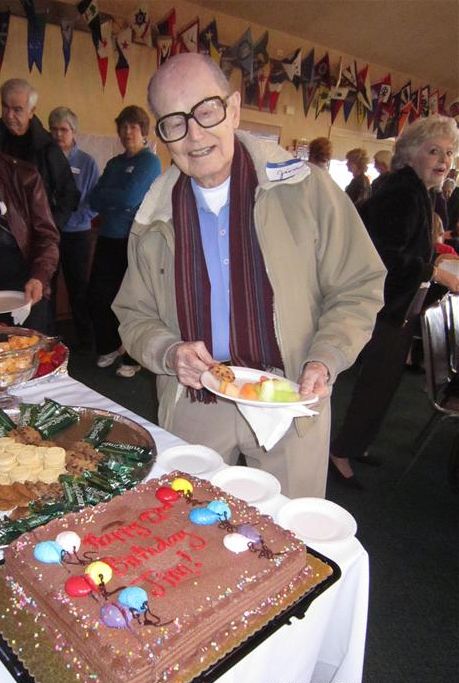 Jim Holliday passed away last August at the age of 96. In addition to being a founding member, Jim and his companion of 35 years, Evelyn Baulch (seen peeking over her shoulder on the right) have been stauch supporters and benefactors of the club. Until failing health prevented him, it was rare that Jim and Evelyn could not be seen at a front row table at every meeting. We are grateful to Evelyn for sponsoring the May meeting and allowing us to share in this tribute to a man whose support and generosity have helped make this 26th anniversary possible.

Our programs are always open to the public!